The Energy & Power Intelligence eXchange (EPIX) is designed to set the energy industry standard for data analytics and risk management insight. An array of tools help Insurance Carriers, Underwriters and Plant Engineers better understand, manage, price, assess and control single and aggregated exposures to a variety of risk factors.
Interactive maps overlay data sourced from NWS, FEMA and NOAA with the selected asset, such as the Galveston Bay Refinery, to better visualize geographic impact. This powerful tool enables examiners to assess risk exposure based on recorded events.
High contrast data visualizations powered by Verisk's industry leading data collection makes EPIX is an essential resource for Engineers and Underwriters tasked with assessing the multitude of risk factors associated with insuring such large and complex assets as off-shore oil rigs, refineries, hydro-electric plants and solar farms.
Switching from a Light to a Dark theme help provide higher contrast when viewing off-shore drilling fields and pipelines. 
UX Exploration and Interaction Design Process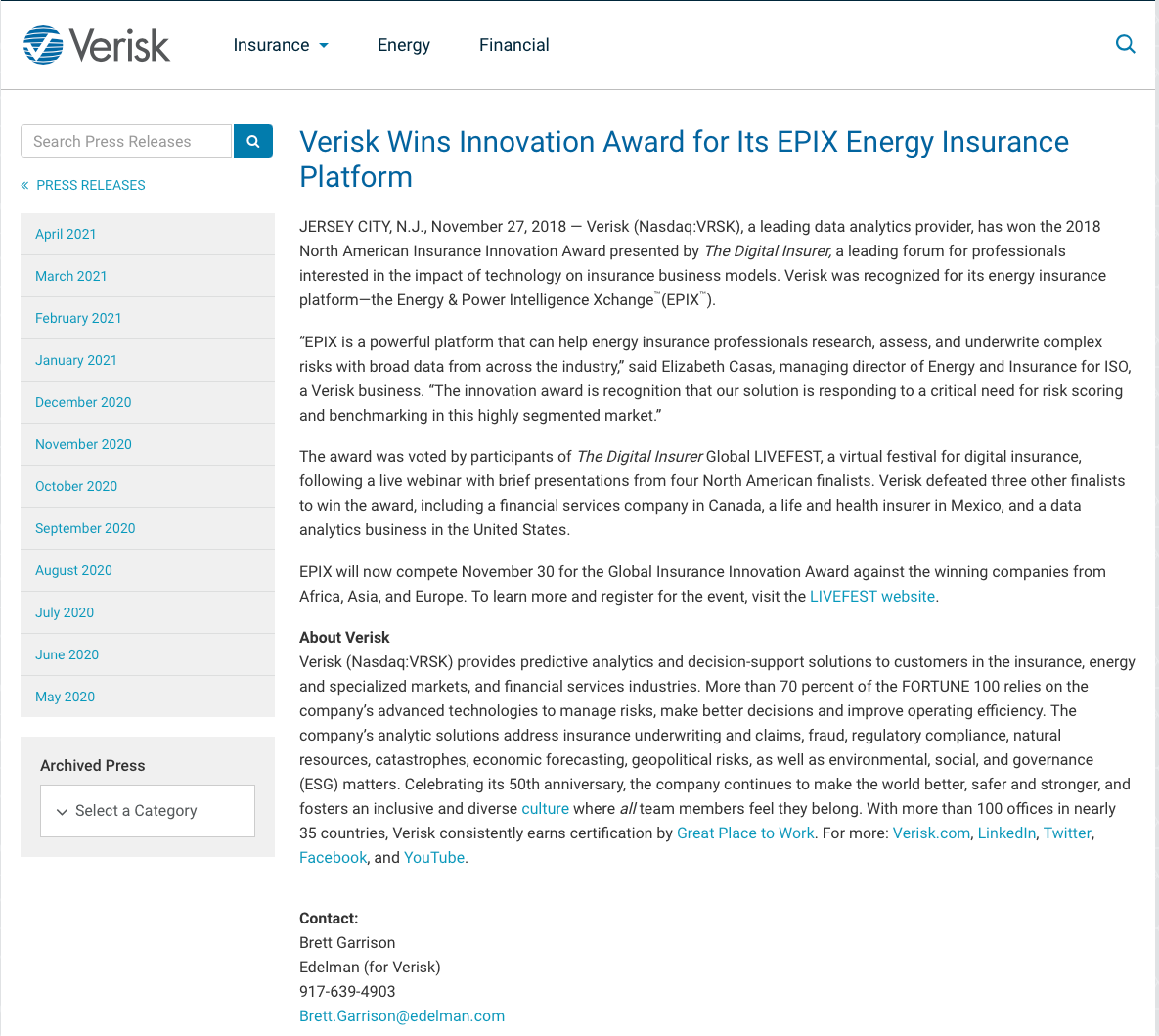 "EPIX is a powerful platform that can help energy insurance professionals research, assess, and underwrite complex risks with broad data from across the industry.
The innovation award is recognition that our solution is responding to a critical need for risk scoring and benchmarking in this highly segmented market."
- Elizabeth Casas - MD Energy and Insurance ISO